Having an issue with campus technology? Need help accessing a university website? The IT Help Desk is here to, well, help! The Help Desk has a staff of full-time employees and part-time students available to anyone in the University. In addition to availability by phone, email, and an after-hours form, you can visit the Help Desk in person during regular hours.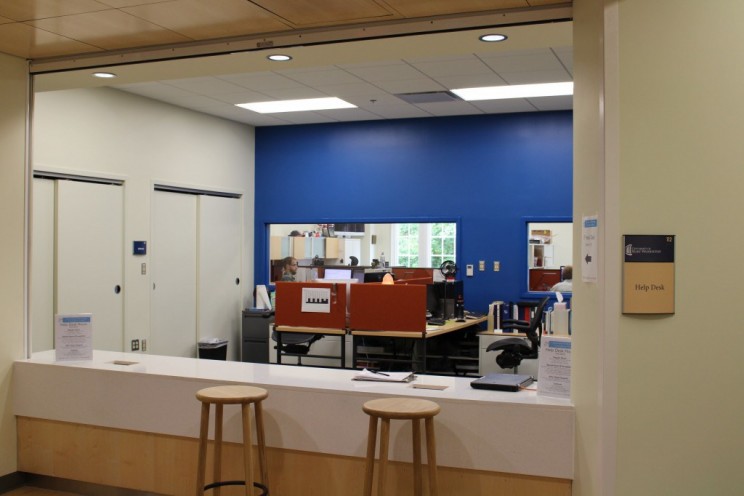 Inquiries are handled on a first-come first-served basis. The Help Desk can be reached by phone at (540) 654-2255, or by email at helpdesk@umw.edu. After-hours tickets can be filled out at this link.
Location:
IT Help Desk Hours (During Regular Semesters):2
Monday-Thursday: 8 A.M. – 6:30 P.M.

Friday: 8 A.M. – 5 P.M.

Saturday-Sunday: Closed.
For more information, please visit: http://technology.umw.edu/helpdesk/
1 Unnamed Photograph of the Hurley Convergence Center IT Help Desk, ca. 2014, JPG, 1024 x 682, University of Mary Washington, Fredericksburg, VA, accessed April 20, 2016, http://convergence.umw.edu/files/2014/10/IMG_0119-1024×682.jpg/.
2 Help Desk, University of Mary Washington, accessed April 20,2016, http://technology.umw.edu/helpdesk/.